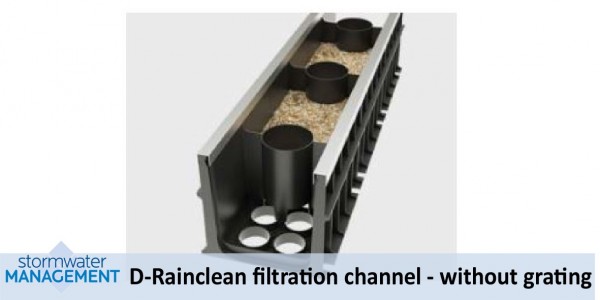 D-Rainclean
Posted on 3/Feb/2020
D-Rainclean gives engineers and designers the option to include source control techniques on sites where previously it might not have been considered. D-Rainclean removes oil, sediment, and dissolved heavy metals allowing direct infiltration.
Requiring minimal maintenance, the D-Rainclean treatment channel system can be used with any impermeable surfacing, allowing direct infiltration to ground. D-Rainclean meets the 0.8+ mitigation indices requirements of C753 The SuDS Manual
Independently tested, approved and with a proved history D-Rainclean can also be used where porous paved systems are unsuitable including HGV service yards, heavily accessed commercial car parks together with steep slopes and inclines.
For more information contact Stormwater Management Ltd on 01455 502222 or visit www.storm-water.co.uk
#drainage #stormwater #storm #infiltration #suds #water #cleanwater
All News